The photo on the left shows a cubicle divider using plexiglass. On the right is the same photo with my resin/abaca art panels installed in situ (that means fake). See the difference!
Color and texture not only liven up this space, but adding artwork encourages creativity and ingenuity in the work place. Contact me to learn more about my original resin art panels. I'd love to help promote creativity in your office or those of your clients.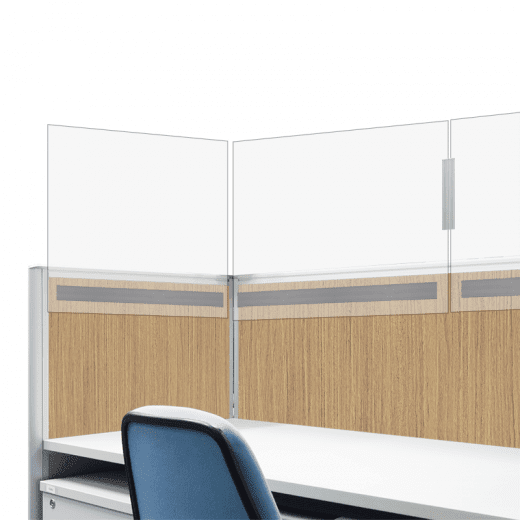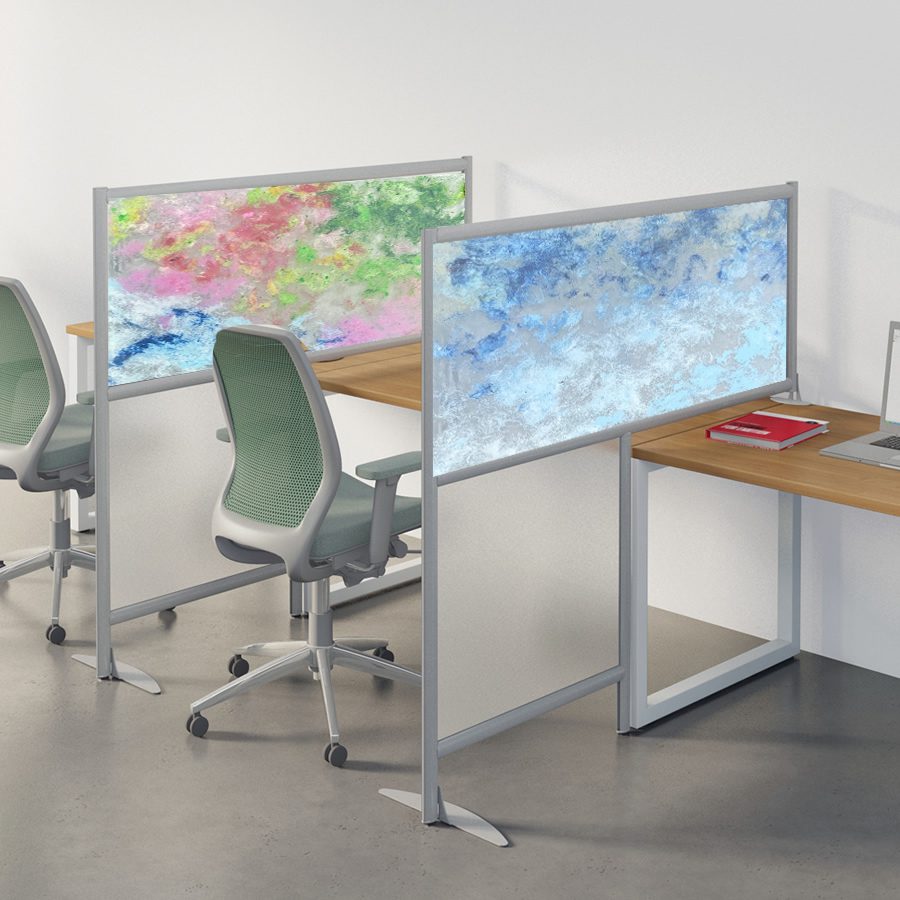 Sure wish I had invested in plexiglass two years ago. Drat! Now every office is awash in the stuff. While it may prevent germs from traveling through the air, it also makes for a boring work environment void of color and texture.
Why not replace plexiglass with my hand poured abaca and resin art panels? Abaca is the organic fiber I paint with. Because of its inherent strength, organic source, and it's soft, breathable texture, abaca proved ideal for making PPE during the pandemic. As a result, abaca is now in high demand by healthcare facilities for making masks, disposable gowns, and wound care. 
The resin is eco-resin, expoy-based and non-yellowing. It cleans easily with window cleaner and is light weight.
If you'd like to replace your plexiglass dividers with colorful textured original art, contact me and we can set up a schedule for delivery.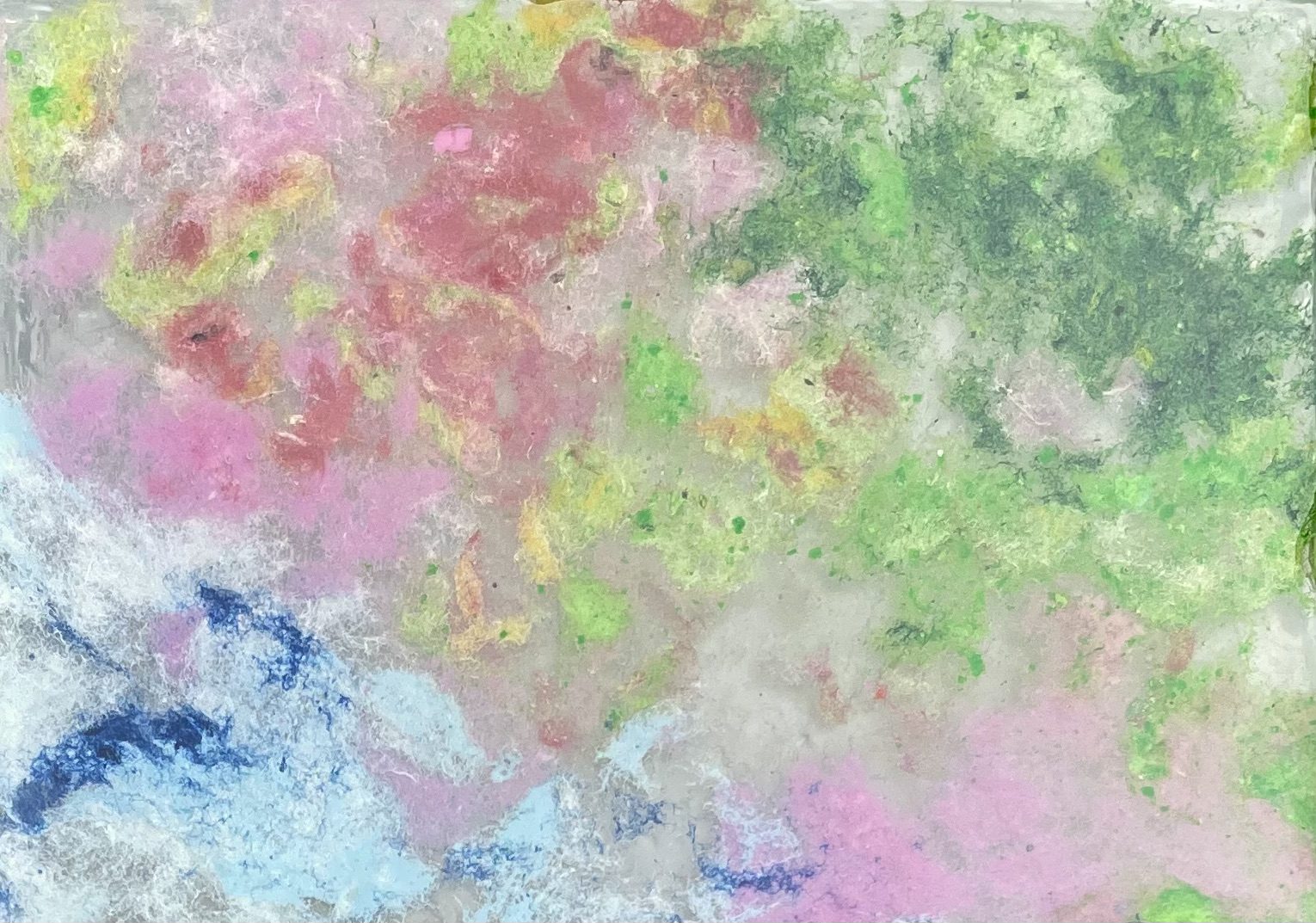 Garden inspired resin and abaca painted cubicle divider
This example is inspired by garden imagery. Adding colors and textures of a blooming garden to your offcie space will brighten your space and bring the outdoors in.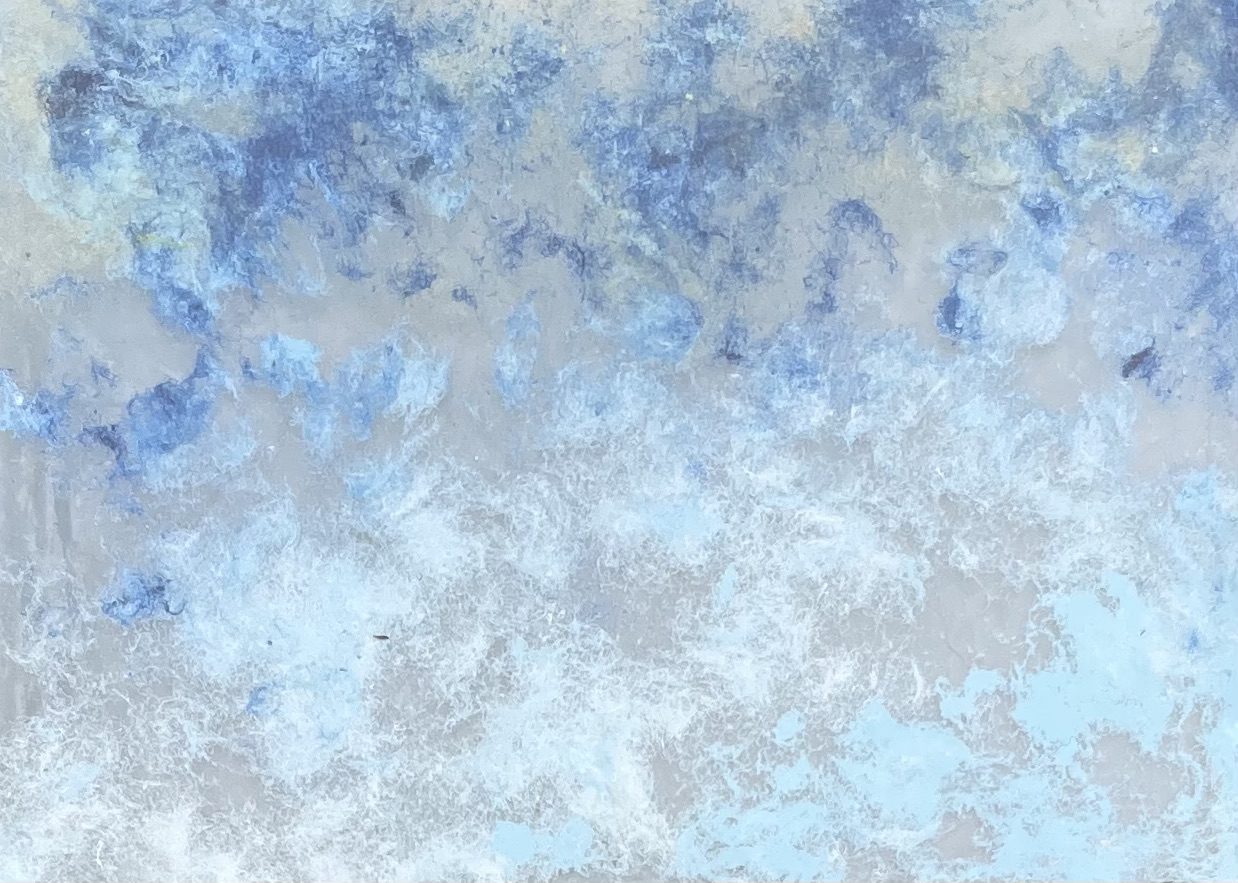 Inspired by the blue sky as it appears through molten glass.
This example is inspired by the sky as I observed it coming home from St. Louis. We were flying over the Great Lakes when I looked out the window and saw this stunning "sky-scape."