After years of working in the basement with light bulbs hanging from wires just above my head, I am thoroughly enjoying working in a real studio.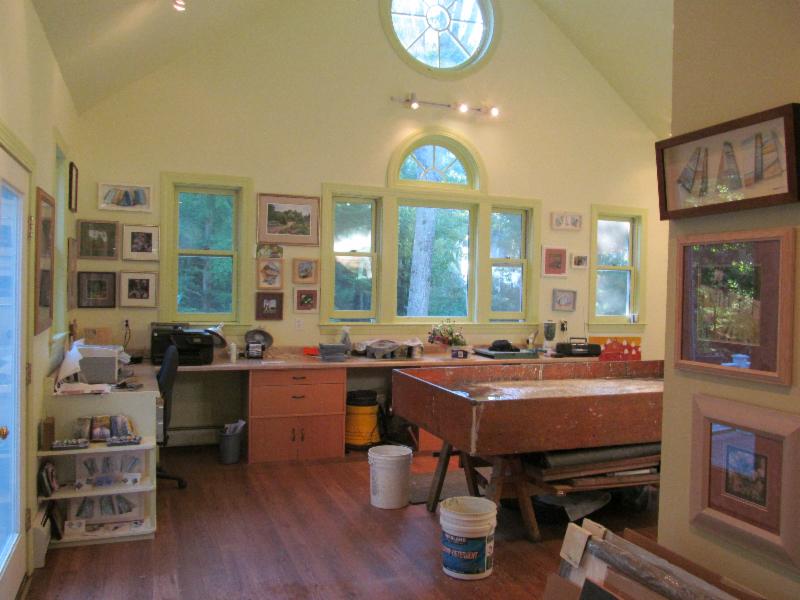 My brother David designed my studio for me several years ago. I think of him every time I start work in the morning. I remember the contractor asking me if I had any clue how much the "Rose Window" was going to add to the already high construction cost. "Just put it in", I told him. I love that window . . . I still have no idea how much it cost.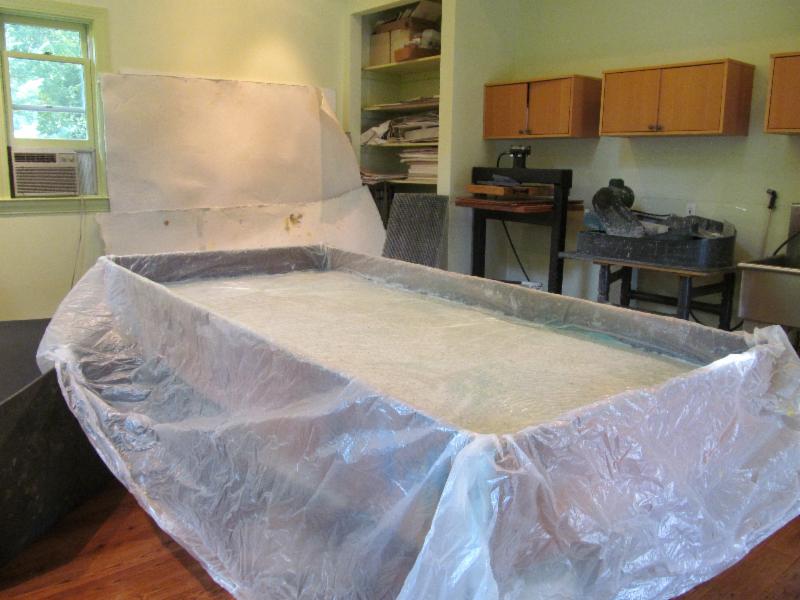 Currently, I am working on a large scale commission that will include six 4 feet by 8 feet x 4 inch panels. The newly poured pulp on the vacuum table will eventually be the background for one of those panels. This photo shows the pulp under a drop cloth. The table has an opening underneath it where the vacuum is attached. When turned on, the vacuum sucks the air and water out of the table, which speeds up the drying process.
If you would like to visit my studio, just send me an email or give me a call. I am more than happy to show it off. My work hours are 8:00-4:00 M-F and Saturday by appointment.
Email: MBlack86@comcast.net
O: 978-887-8670
M: 351-201-0804