Rental and Leasing policy
Planning to move and would like to rent original art to stage your home? Opening a new business and want to showcase your newly designed space at the grand reception? Or, maybe you just want to enjoy the benefit of displaying original art on your walls but aren't ready to make a purchase? Consider leasing art for one month and up to one year.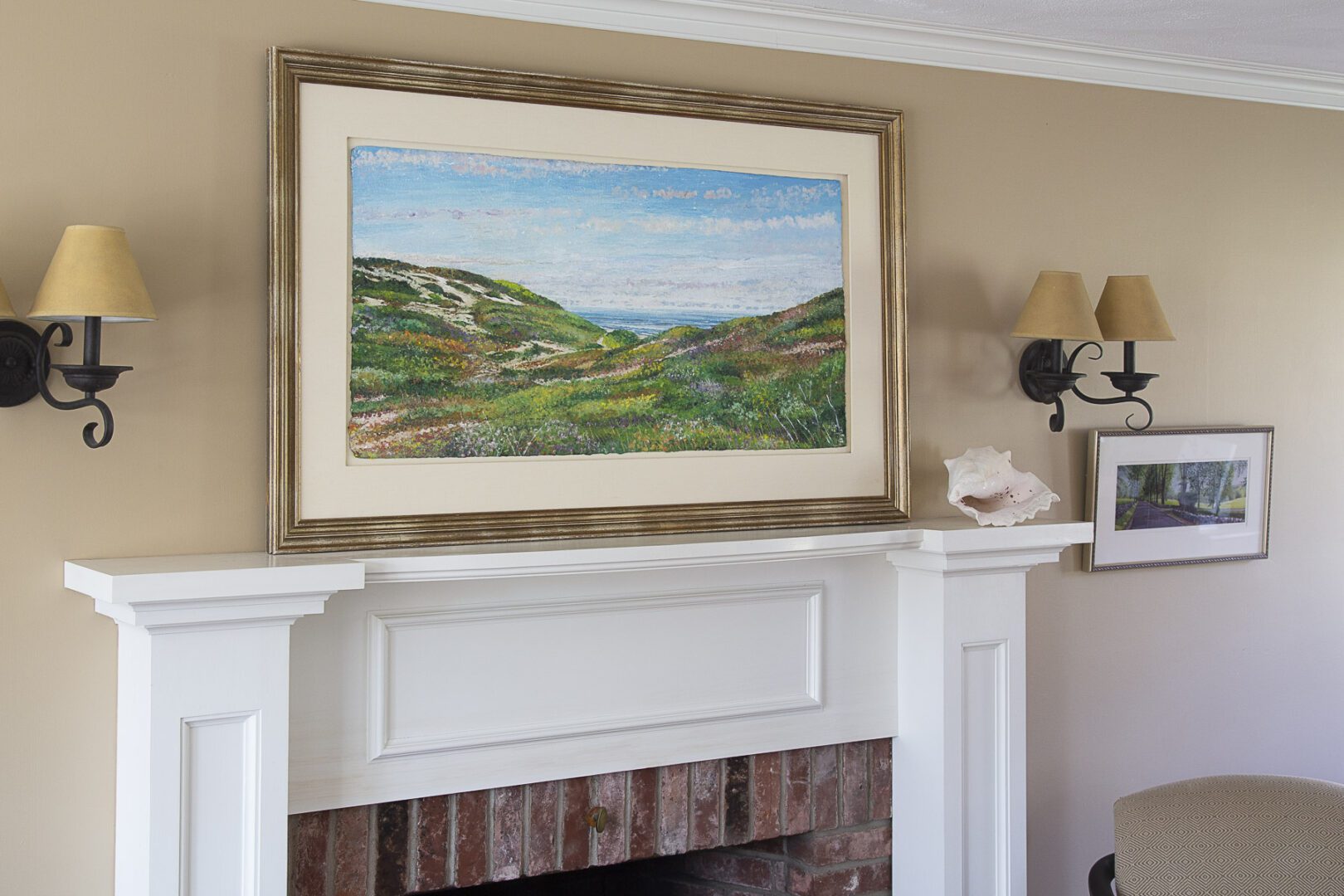 Distant Travels, temporarily installed to stage a house.
This photograph demonstrates the positive impact original art can have when selling a home. By adding this seascape painting to the mantel, the home takes on a sophisticated appearance. This effort in staging paid off, as the home was sold less than two days on the market, and for over the asking price.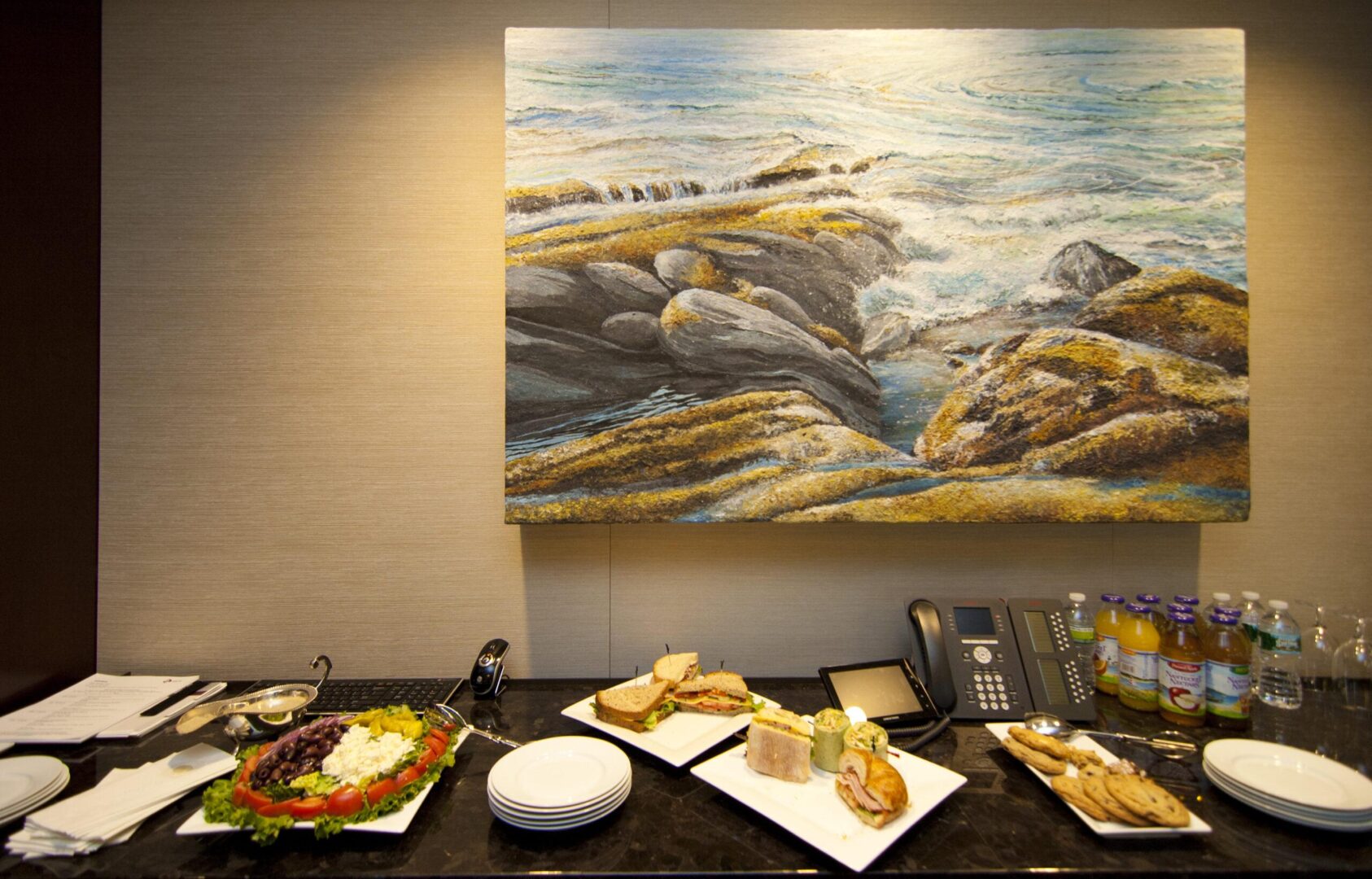 Atlantic Palette, installed in corporate boardroom
An original seascape painting graces this reception in a corporate boardroom. Consider how empty this space would be without the inclusion of this artwork.