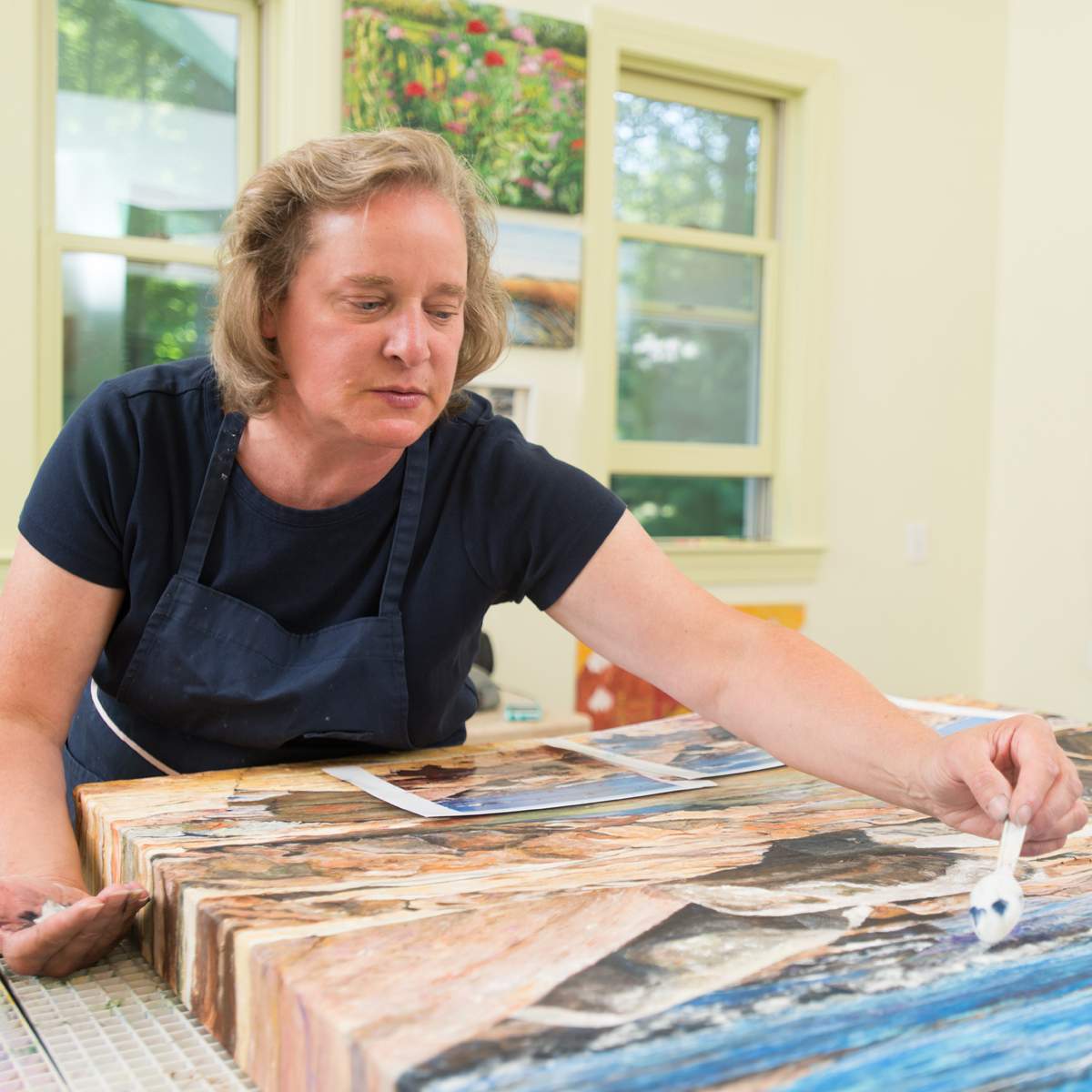 I am inspired by nature. The emotional pull nature has on us, the organic shapes, clusters of color, and an endless array of textures; the magic of it all. I want the viewer to move past the surface of my work and wander deep into the space.  In this way, they complete the story I am trying to tell as they discover what lies beneath.
We all have stories to tell. Stories about our lives, our favorite places to visit, memories we want to relive and cherish; private spaces we want to make our own, to feel happy in, to want to curl up in and shut out the world for just a little while.
I help my collectors tell their own story through commissioned work of a favorite place or through nature-inspired work from my available art gallery.
What story do you want to tell? How may I help you tell it? Contact me and let's chat.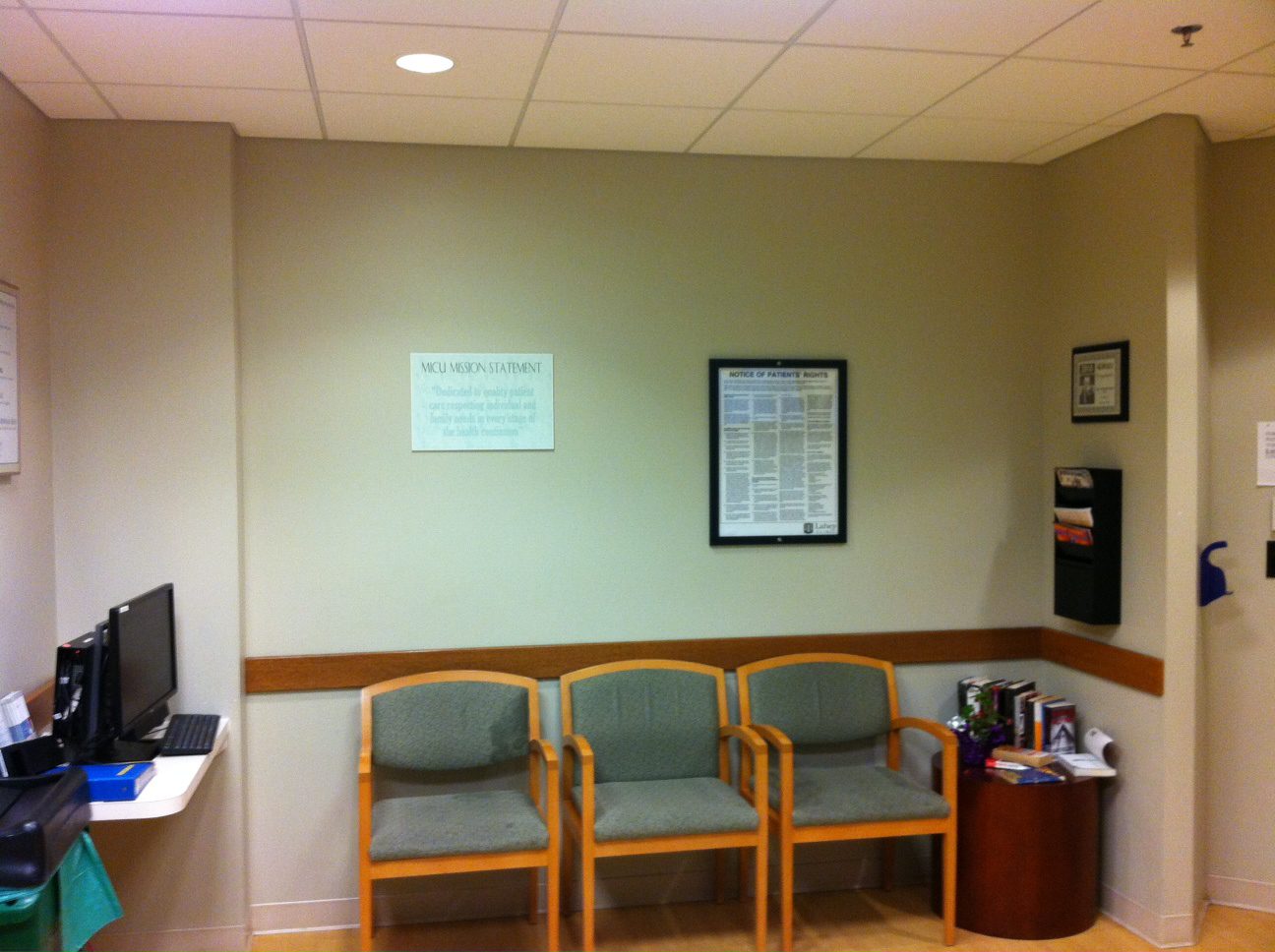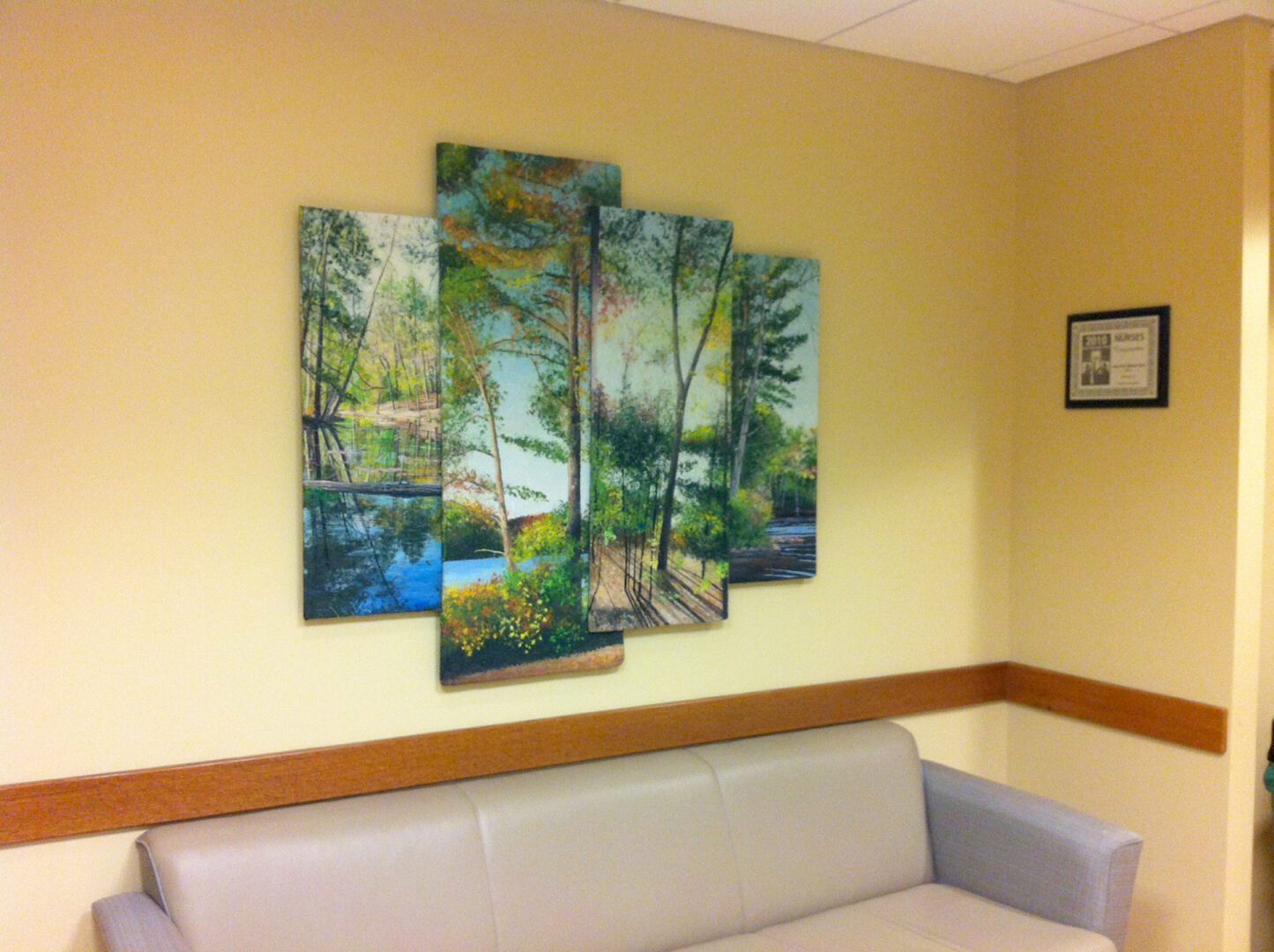 I just love before/after photos, don't you? Here are just a few showing a wall before my artwork was installed, and after. What a difference! The photo on the left is from Lahey Healthcare in Burlington, MA; the photo on the right is of a private residence.
These photos sure capture the essence of the expression "A picture is worth 1000 words," don't you agree?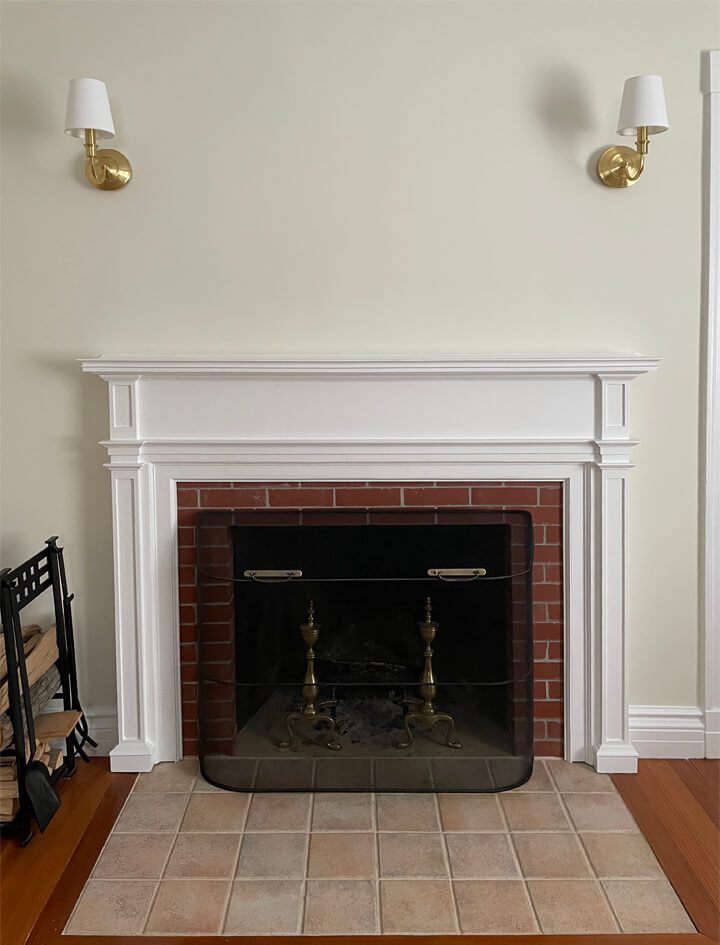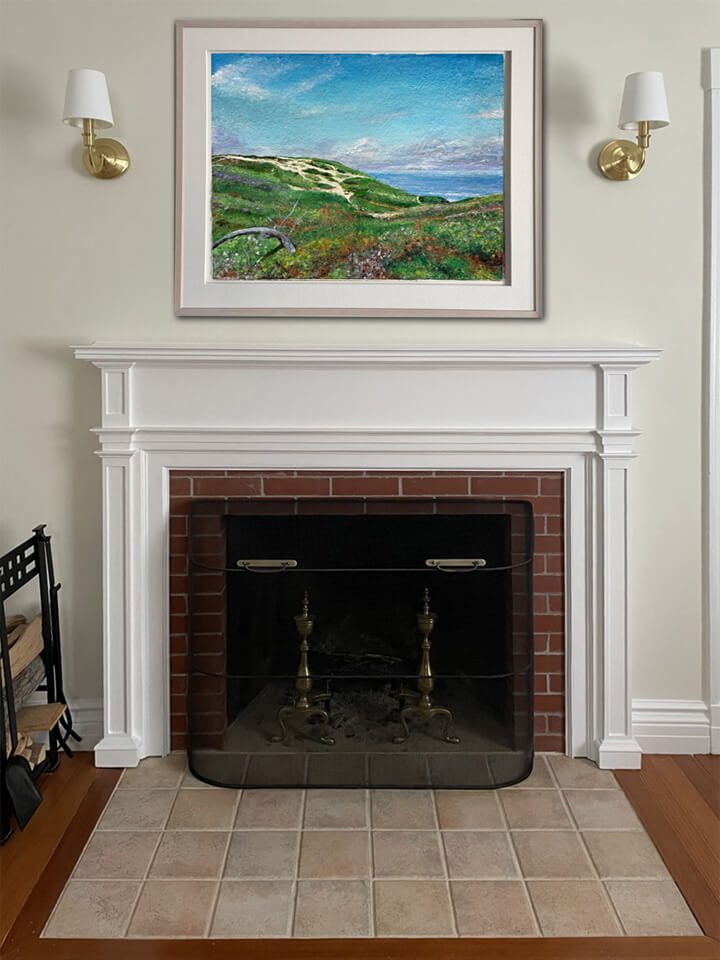 With a few of my collectors. I love adding color and texture to people's lives.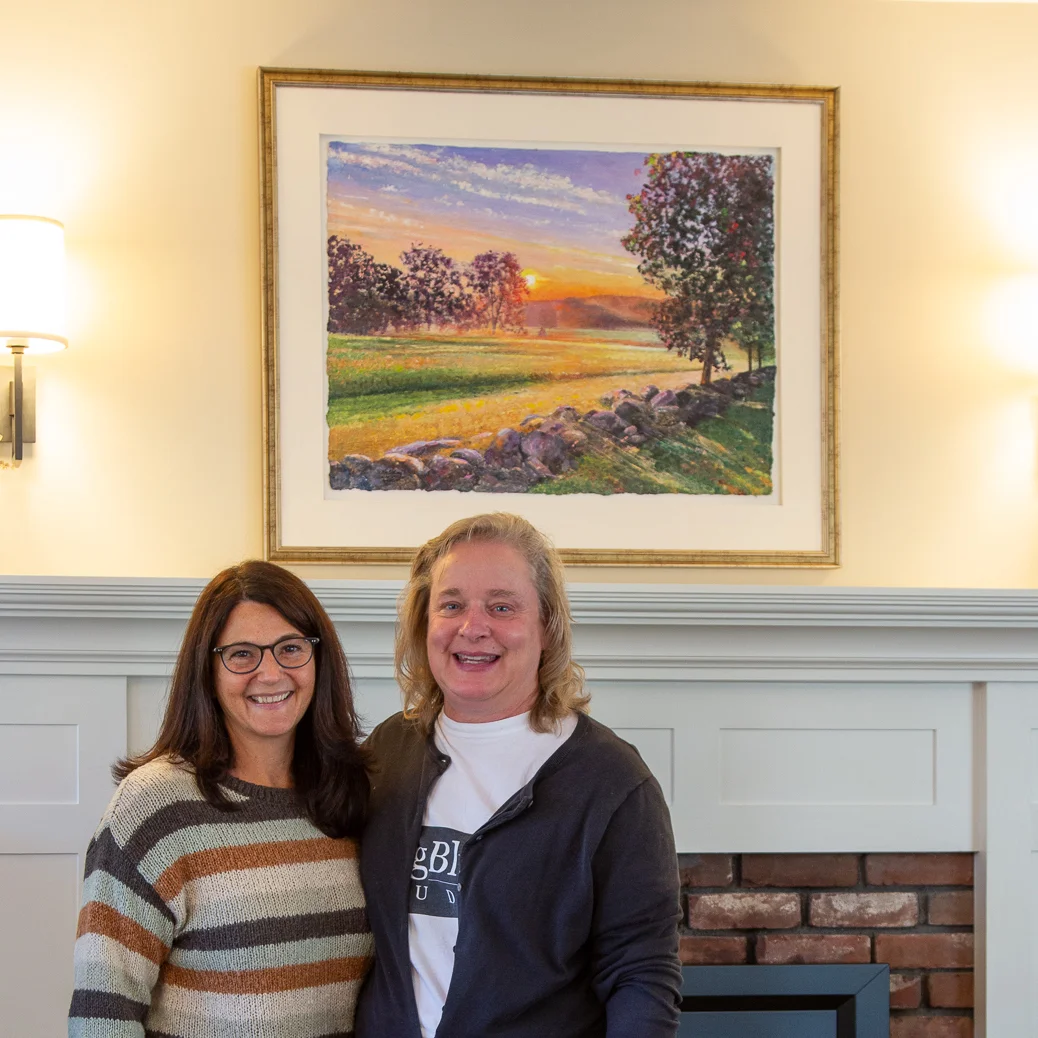 Sunrise, Cross Street, private collector.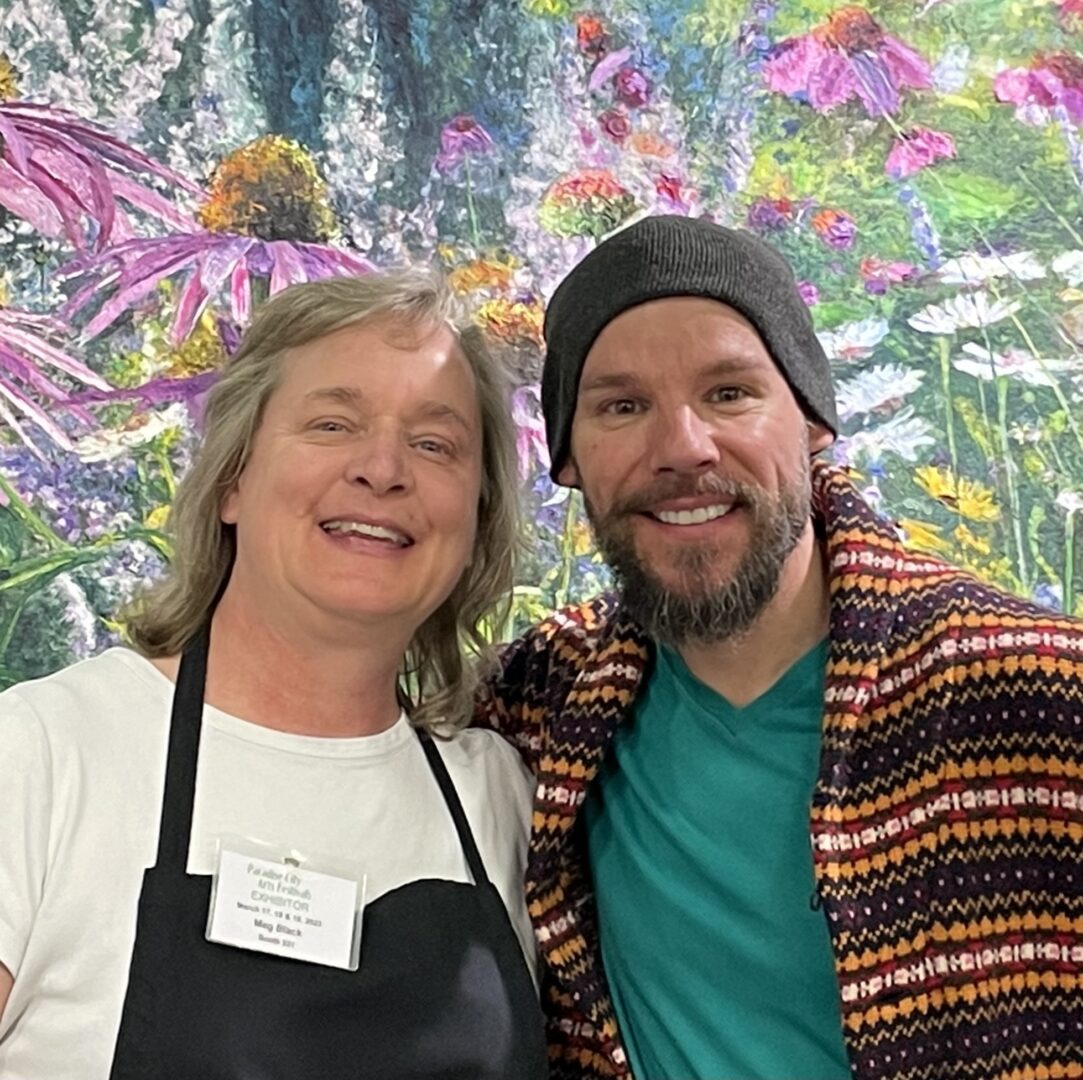 Coneflowers II, private collector.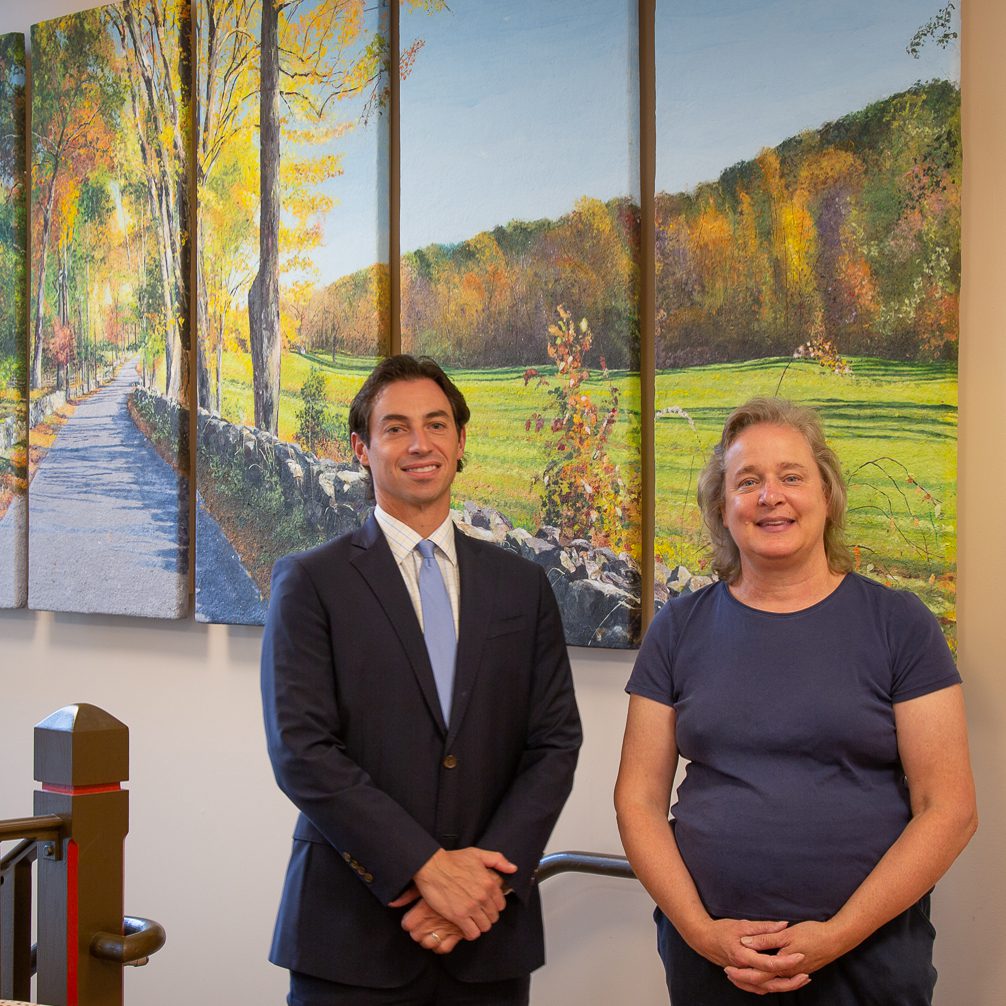 Autumn, River Road, public collection.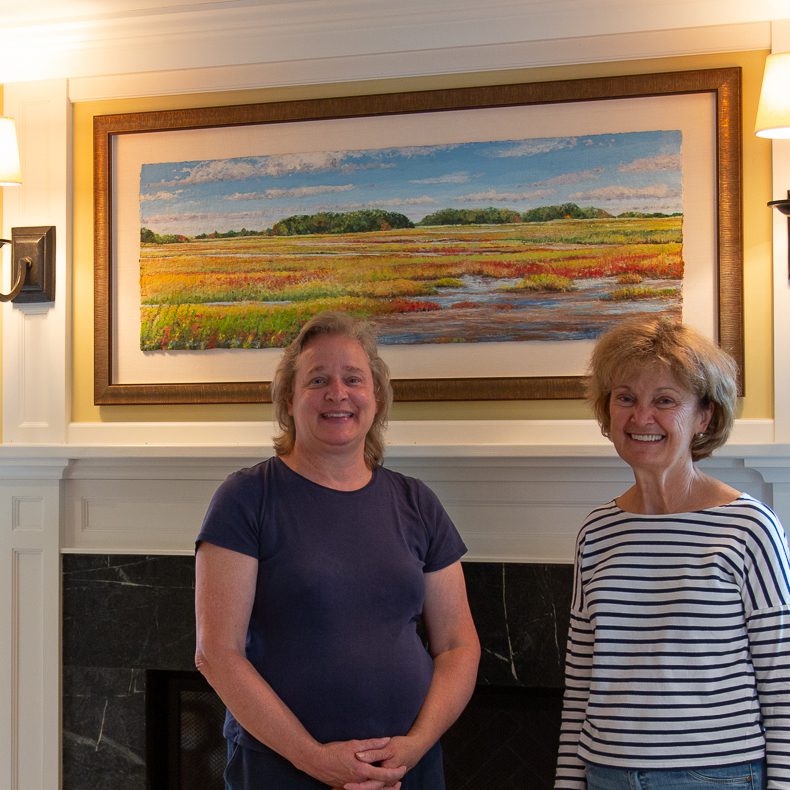 Essex Marshes, private collector.