Recapture the Emotion of Nature.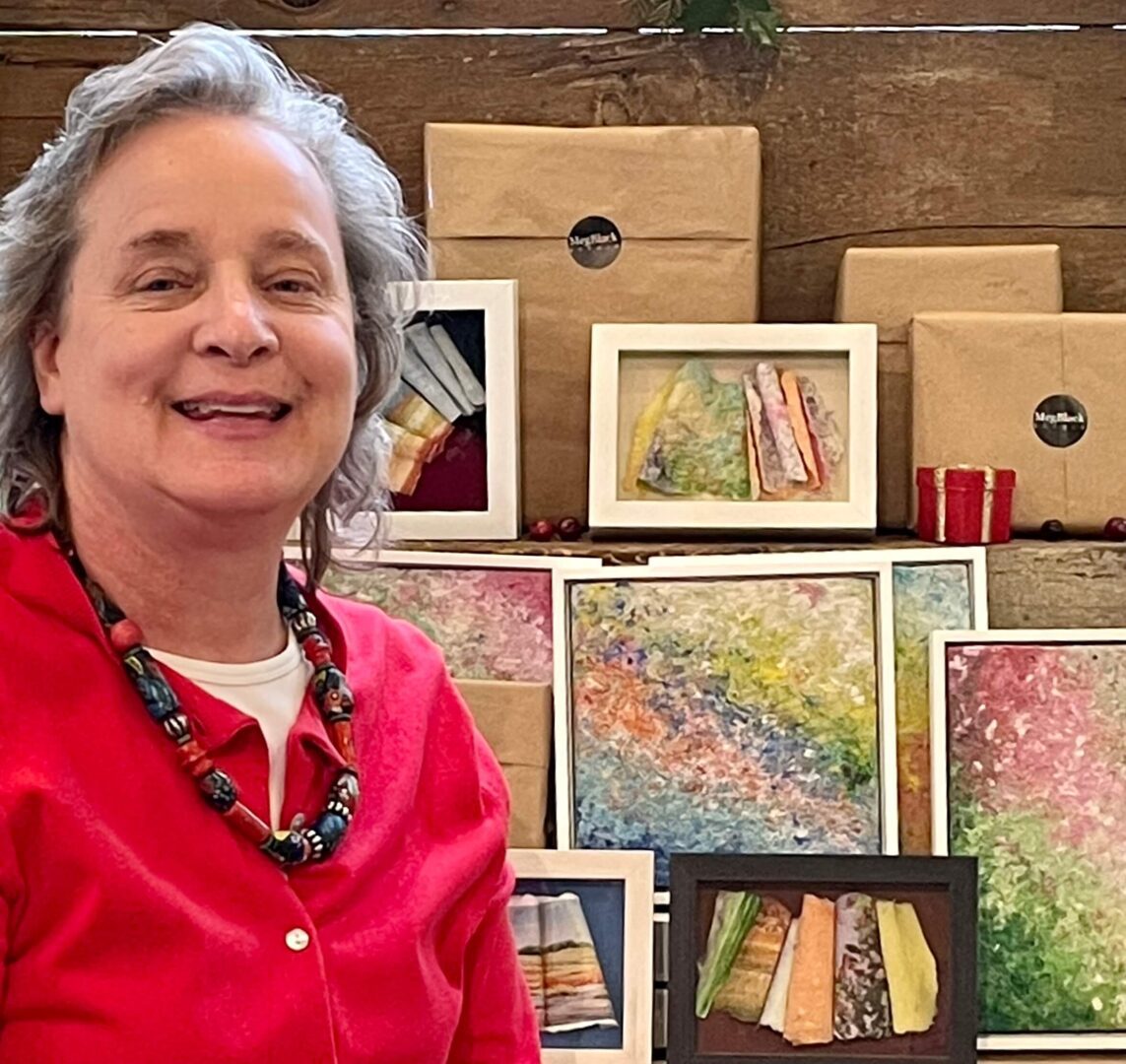 Holiday Shop 2023
Why give the gift of original art this season? Living with art brings us joy. Art is emotional, an original work of art makes us happy. It's that simple. 
My artwork, which celebrates the colors and textures of nature, brings the outdoors in all year long. Perhaps this is why so many of my collectors display their Meg Black artwork near the front entrance to their homes; it welcomes them as they enter their speical place and makes them feel good. 
Is there someone on your list that you can bring joy to with the purchase of an original work of art from my holiday gift shop? Free gift wrap and shipping until December 20.
 And as always, thank you for your support. I wouldn't be here without you. 
Discover the mesmerizing beauty of my flower-inspired paintings gallery.
Register for a papermaking workshop.
In this 6-hour workshop, students will explore pulp-painting techniques using cotton and abaca fibers. Pigmenting, painting with overbeaten abaca, shrinkage properties of the different fibers, and multiple layering techniques will be covered in this intensive workshop. Students will become familiar with handmade paper artwork, both the artist's as well as that of other artists, who work in this exciting and unique medium.
Workshops fill up very quickly so register today. 145.00.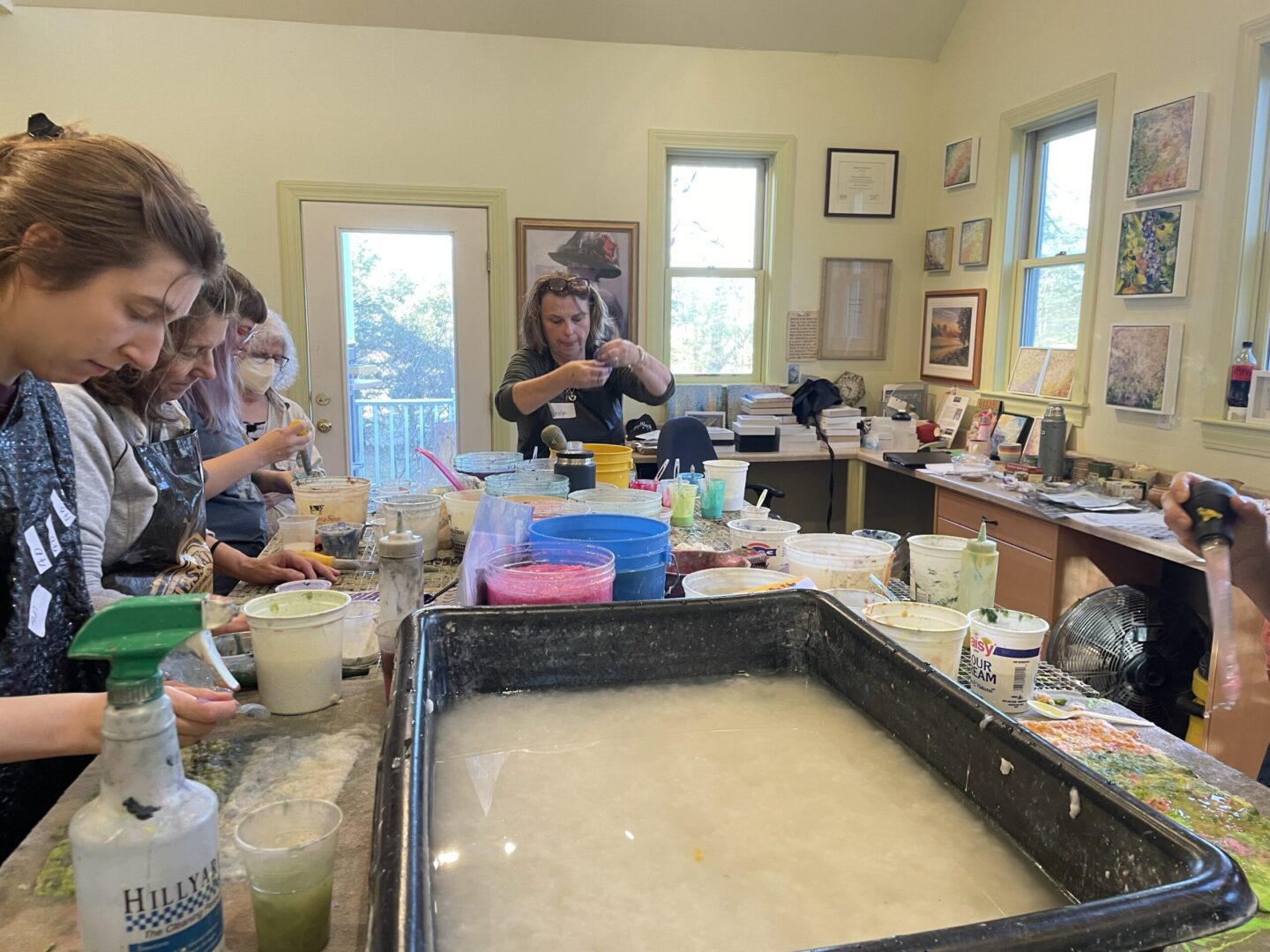 " Meg's ability to capture the beauty of this sunrise location overwhelmed me. The joyful and calm feelings it evokes can't be overstated. Masterful."
Elegant, Delicate, and tranquil is how I would describe Meg Black's paintings. Upon viewing Meg's work I was encapsulated and was immediately brought to the moment portrayed in the painting. The realistic nature scenes are absolutely magical.  Any room can be uplifted with the positive energy of her pieces, they are breathtaking to say the least. The aura behind her work leaves you with a warm feeling and truly makes me feel peaceful and relaxed.
My pulp painting process.
Why paint with pulp? And what is pulp-painting anyway? 👩‍🎨 The "Pulp" I use is abaca, a fiber from the inner bark of the banana tree. It is extremely strong, acid free, and holds color beautifully. Another use for abaca fiber is to make rigging for sailing vessels and tea bags (ever wonder why yea bags don't fall apart when dipped in hot water)? 👩🏽‍🎨 If you paint with oil on canvas, there is a good chance you are using abaca. Commercial canvas of the highest quality includes abaca fiber to ensure it is strong enough to be framed without glass. 👩‍🎨But why bother using this material when commercially made paint is available? The answer is simple: texture. Nature imagery is my primary subject. And nature is full of texture. By using abaca that has a textured quality, I am able to recreate the many textures of nature in my work. From still ponds to crashing shorelines to fields of wild flowers, abaca allows me to recreate these textures on a 2D surface. 👩🏼‍🎨 My slogan "recapture the emotion of nature" comes from using this wonderfully textured material as my painting medium. Read about my process>
Let me help you complete the picture: contact me to discuss your project.