Featured artwork from my shop: Rocks and Water as Metaphor for Life's Journey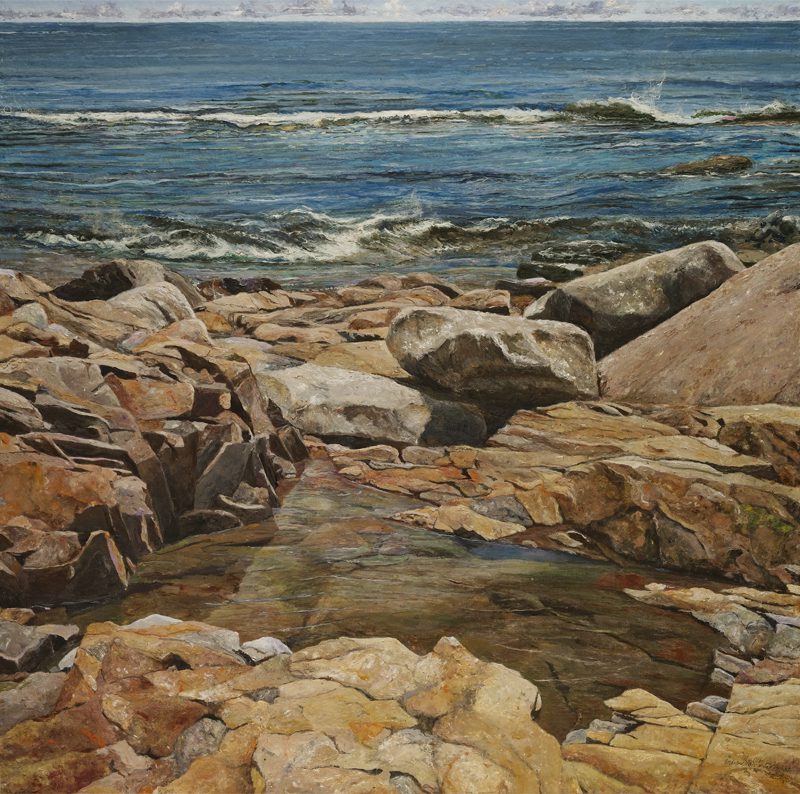 My intention when creating this painting was to make the waves appear to be crashing up against the rocks and in contrast to the calm waters of the tide pool in the foreground.  For me, this is where the metaphor of rocks and water as life's journey comes together.
The ocean water is soft and cool at the shoreline, but, when the weather conditions are right, the ocean tide relentlessly crashes against the hard rocks.  The rocks weigh much more than the water, but the strength of the crashing waves can literally move the rocks into new formations. Ultimately, the rocks are smoothed by the water,   and over time, they will disintegrate.
The crashing waves represents how life challenges us-often unexpectedly.  These sometimes violent storms shift us much like the waves shift the formations of the rocks.  We long for the stillness of the tide pool, but we find our strength when we are challenged by the storms.
Similarly, we want to see ourselves strong like the rocks, able to weather the most violent storms.  But time softens us, heals us, the storms we weather wizen us.  We are smoothed at the edges and anticipate the next storm, for which we increasingly know we can weather.
This metaphor for life is why I have returned to the subject of rocks and water as self-portrait for close to 30 years now. Visit my shop to see all my orginal art and giclee prints.
Wow! What a beautiful painting from a beautiful artist. I love to hear the history behind your paintings. I truly appreciate learning from a true master of her craft.
Elegant, Delicate, and tranquil is how I would describe Meg Black's paintings. Upon viewing Meg's work I was encapsulated and was immediately brought to the moment portrayed in the painting. The realistic nature scenes are absolutely magical.  Any room can be uplifted with the positive energy of her pieces, they are breathtaking to say the least. The aura behind her work leaves you with a warm feeling and truly makes me feel peaceful and relaxed.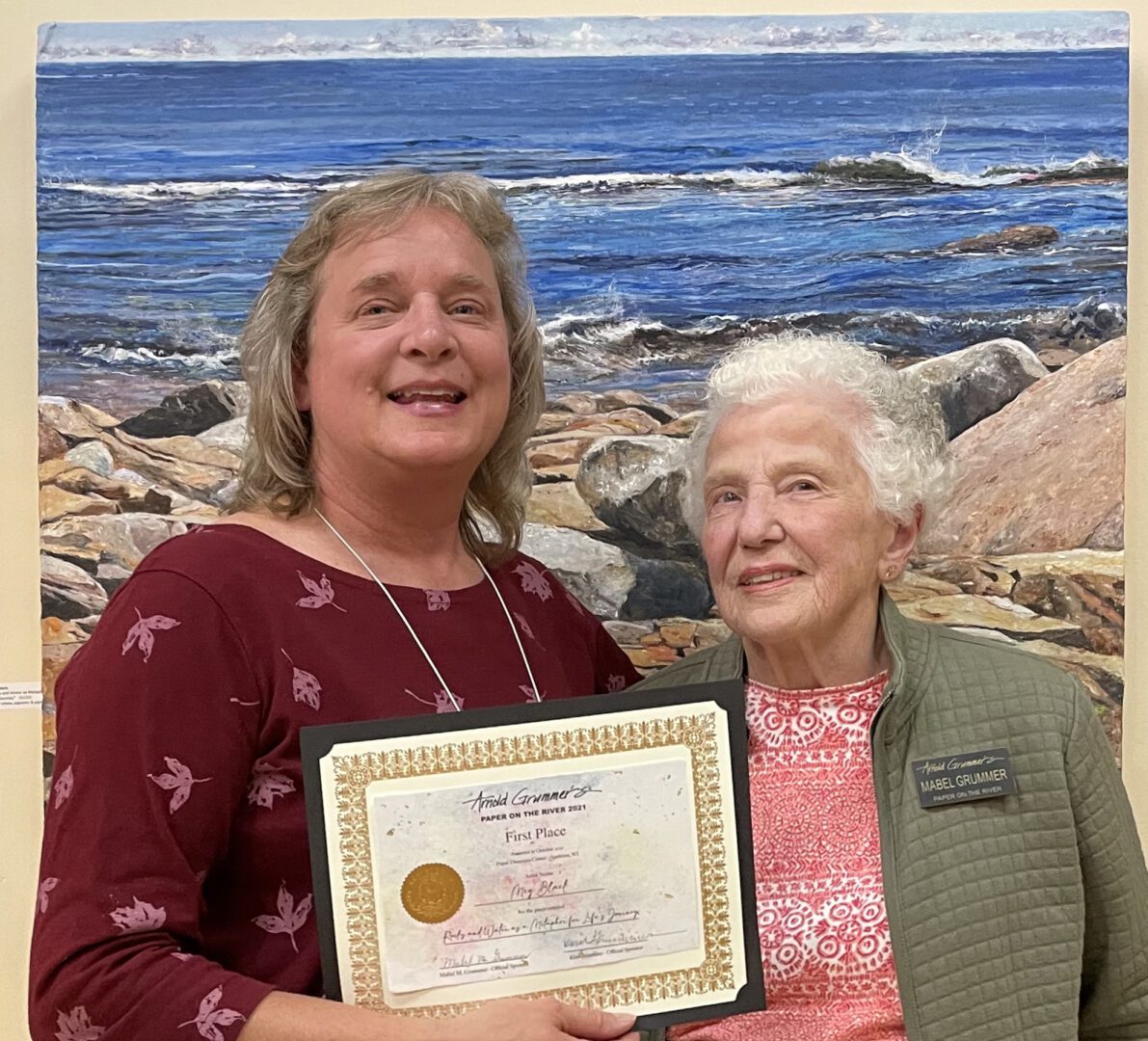 Meg Black is associated with several professional associations including North American Hand Papermakers, Friends of Arnold Grunmer, and the American Art Education Association. More>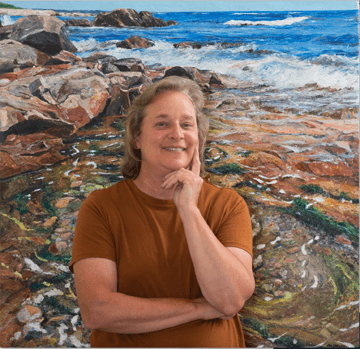 Meg earned a BFA and MFA in studio art and a PhD in Art Education. Her work has been collected into public and private colelctions in Europe, North America, and Asia. Resume>
Read about my pulp painting process.
Why paint with pulp? And what is pulp anyway? 👩‍🎨"Pulp" can be made from a lot of materials but in my case I use abaca. Abaca is a fiber from the inner bark of the banana tree. It is extremely strong, acid free, and holds color beautifully. Another use for abaca fiber is to make rigging for sailing vessels and tea bags (ever wonder why yea bags don't fall apart when dipped in hot water)? 👩🏽‍🎨 If you paint with oil on canvas, there is a good chance you are using abaca. Commercial canvas of the highest quality includes abaca fiber to ensure it is strong enough to be framed without glass. 👩‍🎨But why bother using this material when commercially made paint is available? The answer is simple: texture. My work is largely representational with nature imagery as my primary subject. Nature is not only 3D but full of a variety of textures. By using this versatile medium that has a textured quality, I am able to recreate the many textures of nature in my work. From still ponds to crashing shorelines to fields of wild flowers, abaca allows me to recreate these textures on a 2D surface. 👩🏼‍🎨 My slogan "recapture the emotion of nature" comes from using this wonderfully textured material as my painting medium. Read more about my process>
Let me help you complete the picture: contact me to discuss your project.
978 887 8670 or meg@megblack.com